We determine the market value of your property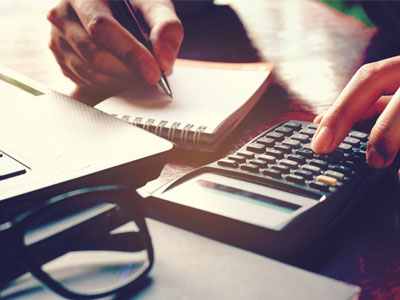 Determining the current market value of a property, be it an apartment, a house, a villa, a plot of land, a shop, a magazine or an office can be a complex undertaking.
For you, the client, this is the most important consideration, and it will depend on analysing a number of factors. We distinguish between external conditions (such as location, market demand, planning and development considerations) and "internal", subjective factors (such as age, current condition, functionality, energy efficiency, square footage and cubature).
We orient you,
by professionally analyzing all factors that influence the value of the property:
Correct entry in land cadastre, building cadastre and municipal building office
The location in the geographical and social context
The development - good accessibility
Existing disturbance factors, such as noise, traffic, etc.
Future development of the zone
Rededication possibilities and use
Consistency, existing and extensible
Age, condition, monument protection, ensemble protection, etc.
Existing (financial) burdens
Energy characteristics
Best possible tax solutions
Was ist eine Immobilienschätzung?
Eine Immobilienschätzung, auch Wertermittlung oder Immobilienbewertung genannt, dient der objektiven Feststellung des Markt- oder Verkaufswertes einer Immobilie. Die Berechnung dieses Wertes erfolgt auf der Grundlage einer Besichtigung durch einen Immobiliengutachter und setzt sich aus verschiedenen Faktoren wie Grundstück und Lage, Bauzustand und Ausstattung sowie Immobilienart und Energieeffizienz zusammen.
Wozu wird eine Immobilienschätzung benötigt?
Einer der häufigsten Gründe für eine Wertermittlung ist die Festlegung eines marktrelevanten Verkaufspreises im Rahmen des geplanten Verkaufs. Nicht selten geschieht dies anlässlich eines unerwarteten Erb- beziehungsweise Scheidungsfalls oder aufgrund einer geplanten Schenkung innerhalb der Familie. Darüber hinaus zählen auch die Auskunftspflicht gegenüber Versicherungen, Zwangsvollstreckern oder Amtsgerichten zu möglichen Beweggründen, die es erfordern, den Immobilienwert feststellen zu lassen. Doch auch ohne konkreten Anlass sind Immobilieneigentümer gut beraten, den aktuellen Wert Ihrer Immobilie zu kennen, um auf alle Eventualitäten vorbereitet zu sein.
Welche Gefahren drohen Eigentümern ohne Immobilienschätzung?
Eigentümer mit Verkaufsabsicht, die den genauen Wert ihrer Immobilie nicht kennen, laufen Gefahr, wertvolle Zeit und bares Geld zu verlieren. Die Hintergründe für diesen Verlust sind bei genauerer Betrachtung schnell erklärt: Wird die Verkaufsimmobilie ohne professionelle Wertermittlung deutlich unter oder über dem marktüblichen Vergleichswert angeboten, findet sich entweder kein solventer Käufer oder die Vermarktung zieht sich unnötig in die Länge, was wiederum zu finanziellen Einbußen führt.
Sie wünschen sich eine objektive Immobilienschätzung durch unsere erfahrenen Immobiliengutachter von IMMOBILPOINT? Unser freundliches und kompetentes Mitarbeiterteam hilft Ihnen gerne mit einem unverbindlichen Beratungstermin weiter und freut sich auf Ihre Kontaktaufnahme.